Meet Dr. Michael Massey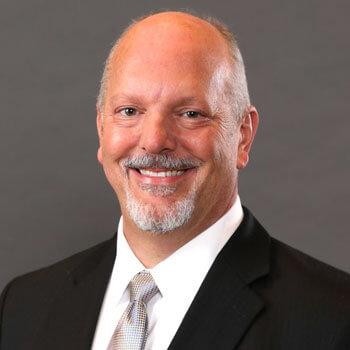 A native of Cleveland, Tennessee, Dr. Massey was born and raised in our regional community. He graduated in 1982 from Bradley Central High School.  He and his wife Kelley have two sons:  Austin and Tyler.
When it was time to earn his Doctor of Chiropractic degree, Dr. Massey moved to Marietta, Georgia and enrolled at Life University. The postgraduate training he's completed include a 100-hour radiology study program through Palmer College of Chiropractic in Davenport, Iowa and a certification in sports injuries and physical fitness through Northwestern Health Sciences University in Minneapolis, Minnesota.
Gaining Experience in Practice
Upon his graduation, Dr. Massey began a clinical associateship with Dr. R.D. Akers in Cleveland, Tennessee. Shortly after, he became a treating physician at the Chiropractic Health Center located in Crossville, Tennessee. Finally, he returned back home where he purchased Dr. Stanley Stepp's Athens practice in 1991, eventually re-naming it Massey Chiropractic.
In 1992, as soon as he became eligible for the position, Dr. Massey was elected to the Tennessee Chiropractic Association's Board of Directors. He served as President and Vice President there and completed two consecutive five-year terms on the Tennessee Board of Chiropractic Examiners as appointed by Governor Phil Bredesen. He was President of that board for several years, from 2009-2014.
Local and National Memberships
Dr. Massey participates in many state and local organizations. He was a delegate to the Federation of Chiropractic Licensing Board, the American Chiropractic Association, the National Board of Chiropractic Examiners and was a practical examiner during Part III of the national board examinations. While serving as a delegate to the American Chiropractic Association, he chaired the Coding and Reimbursement Committee, as well as serving on other committees, task forces, and leadership positions.
Closer to home, Dr. Massey is a member of the Tennessee Wesleyan College medical support staff and the Starr Regional Medical Center school athlete physical team. He has provided care for athletes at scholastic, collegiate, Olympic and professional-level events and at NASCAR Winston/Sprint Cup races, the Ocoee Whitewater Center and the Association of Volleyball Professionals (AVP) Pro Beach Tour.
EXPLORE CHIROPRACTIC »
Additional Qualifications
To augment his professional and instructional skills, Dr. Massey has become a certified professional coder, a certified healthcare quality manager and a Diplomate of the American Board of Quality Assurance and Utilization Review Physicians. Thanks to his considerable knowledge and experience within insurance policies and plans, he often consults with carriers of health, indemnity and liability insurance, as well as large employers and agencies at a state and federal level.
Awards and Recognition
Dr. Massey has been honored with a number of different awards over his many years in practice:
Named Young Chiropractor of the Year in 1995 and Chiropractor of the Year in 2003 by the Tennessee Chiropractic Association
Named People's Choice Chiropractor by the Daily Post Athenian
Named VIVID Award recipient for volunteerism by the Athens City Council
Named Fellow of the International College of Chiropractors in 2005
Awarded the Pillars of Regulation award by the Federation of Chiropractic Licensing Boards in 2012
If you'd like to find out more, contact our team in Athens today!

Chiropractor Athens | (423) 745-8500