Dry Needling in Athens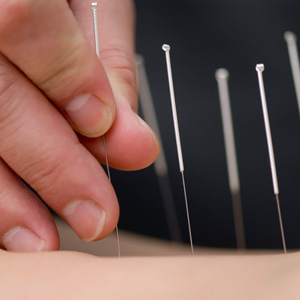 Massey Chiropractic provides many natural healing solutions to help you feel better, recover from injury and maintain your improved health in the future. Dry needling is offered at our practice, which is suitable for a range of concerns:
Car accident injury
Improper posture
Muscular pain and tension
Sports injury
Sprain and strains
Trigger points
Office Workers, Athletes and Pain Sufferers
Dry needling can be applied effectively to various situations. If you sit at a desk to work and have ongoing stress due to posture that leaves you feeling hunched, have had an injury or can't get rid of your pain, it may be an ideal option for you.
Getting Started
You don't necessarily have to be under active chiropractic care to receive dry needling treatment (although a number of our active patients also receive dry needling). You will first be evaluated by Dr. Massey to assess your condition and determine whether you are a candidate for the procedure, or if another approach may be better suited to your condition. If accepted, you'll be oriented to the procedure and made aware of what to expect and how to follow up after your needling session.
Although this treatment is not considered acupuncture, the same needles are used to perform both procedures. Acupuncture needles are thin and flexible and rarely cause pain when inserted. Your session can take from 5-30 minutes depending on a variety of factors, such as how many areas are treated and and how long it takes to achieve the desired response.
The Numerous Healing Benefits of Dry Needling
The health benefits you can experience from dry needling are wide-ranging, such as loosening tight muscles, minimizing pain, improving your function and balance and decreasing tension.
We're the only chiropractic office offering dry needling in Athens. Contact us today to discuss whether it's right for you!
CONTACT US »

Dry Needling Athens | (423) 745-8500